As part of its flagship history program, American Military University offers its Master of Arts in History online degree. This popular graduate history degree takes students on an academic journey exploring the key historic events, people, and cultures that fundamentally shaped the world today. Through research, discussion, and analysis, students also attain a knowledgeable perspective of how future societies and nations might progress. History graduate students are offered the flexibility of choosing from some of the most favored eras including American, Ancient and Classical, European, Global, and Public History.

American Military University's faculty is comprised of scholar-practitioners. Many are authors and historians actively researching and unlocking new perspectives. Students also engage with a dynamic group of peers who are devoted to expanding their breadth of historical knowledge and to developing accurate interpretations. The pursuit and completion of the Master of Arts in History attracts professional educators, historians, and enthusiasts alike. The degree is also helpful in developing professional skills that include quality writing and communications, research and analysis, and the ability to present compelling arguments. American Military University also provides students with access to an outstanding online research library housing special academic texts and materials.

Concentrations

Concentrations are designed to help you group courses together so you can further specialize in your field and pursue a more focused path to degree completion.

Explore the concentrations available for this program.

American History
Ancient and Classical History
European History
Global History
The appearance of U.S. Department of Defense (DoD) visual information does not imply or constitute DoD endorsement.
Providing Value for Your Education Dollars
Tuition Costs*
Affordable rates, minimal fees, and plenty of help with financial aid. Primary cost displayed is for those students who are eligible for our military tuition grant.
Transfer Your Credits
Your degree may be closer than you think.
Book Grant Savings: Textbooks and ebooks provided at no cost to all undergraduate students and master's-level students eligible for the military tuition grant.
*To minimize out-of-pocket costs, active-duty servicemembers, their spouse/dependents, National Guard members, and Reservists receive a tuition grant that caps undergraduate, master's degree, and graduate certificate tuition at $250/credit hour. In addition, a master's-level book grant provides no-cost textbooks and ebooks for master's-level courses to active-duty servicemembers, their spouse/dependents, National Guard members, and Reservists.
Learn from a nationally recognized leader in online education.
At American Military University, our expert faculty and industry advisors work to shape a quality, relevant, online education that responds to the needs of working adults looking to advance their education in order to meet professional goals. Come discover how our award-winning, accredited education can help you reach your next level.
Received "Best for Vets Colleges" distinction from Military Times since 2015.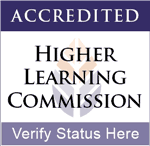 Part of the accredited American Public University System (APUS).
Our Students Are Priority One
The professors know what we go through when we're deployed in combat, and that was really important to me.

Joseph Gray

B.A., Military History

My degree helps me better communicate with the people I serve.

Yesli Vega

B.A., Criminal Justice

Firefighting comes from a passion and desire to help people.

Earl Day

B.S., Fire Science Management
Ready to Get Started?
There is no fee to apply and the application process only takes 15-25 minutes.
Here's how to get started:
1
Choose Your Program
Select your desired program from our 200+ degrees and certificates. If you are unsure which program is right for you, complete our form and an admissions representative will help you select the best fit for you.
2
Apply Online (15-25 Minutes)
There is no fee to submit our online admissions application. You will be asked to provide information about your previous educational experiences and to declare your academic program.
After you submit your application, an admissions representative will walk you through the steps you need to get started.